Fluidtherm is one of India's leading manufacturers of industrial furnaces. Based in Chennai,India the company incorporated in 1985 has designed and built world-class furnaces for the global Heat Treatment, Powder Metallurgy & Mineral Processing industries.
For the Heat Treatment Industry, we manufacture mostly continuous furnaces for hardening & tempering, carburising & carbonitriding, nitriding & nitrocarburising, austempering, annealing, normalising, solutionising as well as ovens for drying, baking, ageing and other low temperature processes.

For the PM, MIM & AM industry we manufacture mesh belt, roller hearth, pusher, walking beam, bell / elevator, retort and continuous band furnaces for debinding, sintering, sinter hardening, sinter brazing, steam treatment, powder annealing and bimetal bonding.

We also provide turnkey custom furnace solutions for non-standard applications involving metal components & particulate materials.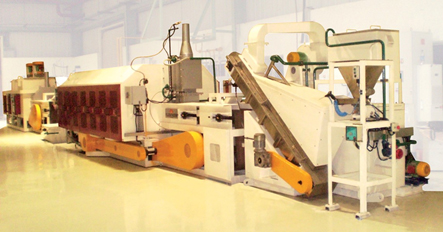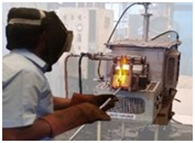 Fluidtherm's Chennai campus is home to our entire R & D and production operations including modelling, simulation and design;
process and product prototyping; control software and remote maintenance.
By performing all these activities in-house we are able to closely oversee every step of the entire business process ensuring that the highest quality is maintained at all stages.
Fluidtherm maintains a versatile thermal process prototyping facility for characterising and optimising thermal processes and equipment.
Recent developments made in this facility include the development of;
Pownite® patented process for the strengthening of low alloy sintered parts by gas alloying.
Boiler-less batch & continuous furnaces for steam treatment.
Metal muffle pusher furnace for continuous nitrocarburising with post oxidation.
Development of process parameters for bainitic transformation by hot gas quenching.
Pownox® - a novel process for surface oxidation.
The CAG-Q process for the continuous carburising of sintered gears, the Low Gas Consumption mesh belt furnace with atmosphere lock doors.
The close pitch roller hearth furnace with pressure gas quenching for hardening, sintering, brazing & several other processes.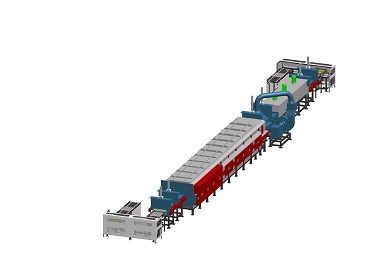 Evolution
The enterprise which became Fluidtherm was started by N. Gopinath (presently the CEO) immediately after his graduation as a sales agency for capital goods in a small storage room of a bookshop in Chennai.
In a short time, this grew into a fabrication facility for alloy steel, primarily spare parts for heat treatment furnaces.

In late '70s pollution control authorities were coming down hard on the large number of cyanide salt bath furnaces all over India.
The Fluidtherm team developed and set up a demonstration facility for Fluidised Bed Heat Treatment (hence the name Fluidtherm), an environmentally friendly alternative to salt baths which found a ready market. A few hundred furnaces were supplied over the next decade.
In time, Fluidtherm started manufacturing continuous hardening & tempering, brazing, and sintering furnaces for Indian auto part makers. In the late 1990s Fluidtherm started supplying parts of furnaces as well as whole furnaces to German furnace makers in Unna, Menden and Simmerath.
In 2002 a contract was signed with a large furnace maker in Düren for supply of pusher & mesh belt furnaces, an agreement which kept Fluidtherm out of Europe and the USA for 12 years till the ownership of the customer changed.
Global auto part makers who were seeing high quality parts from Fluidtherm furnaces installed in their factories in India started purchasing our furnaces for their factories in South Korea and China. This in turn led to orders from other auto part makers in these regions and in due course of time, Europe and USA.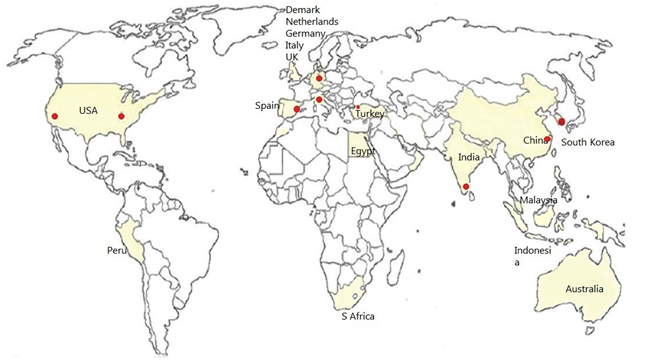 Today Fluidtherm furnaces are installed in several countries; USA, UK, Spain, Germany, Turkey, Egypt, Iran, Israel, Morocco, Oman, India, Malaysia, Indonesia, China, Korea & Australia in manufacturing units belonging to industry leaders such as;